India's First Hybrid Venture
Building Company

One of a kind venture building firm, Petrichor Investments works with budding entrepreneurs who have crossed the prototype phase & not only funds, but also strategy consulting & marketing support for growth, before they reach out to VC funds.
Build synergetic entrepreneurship of Billion Dollar value
over 10 Years
Create 6 companies every year and a total of 100 companies in
10 years.
5,00,000 Farmers
10 Million Students
100 MLD Wastewater Usage
2,500 Happy Clients
25 Value Driven Companies
100% Carbon Neutral Company by 2025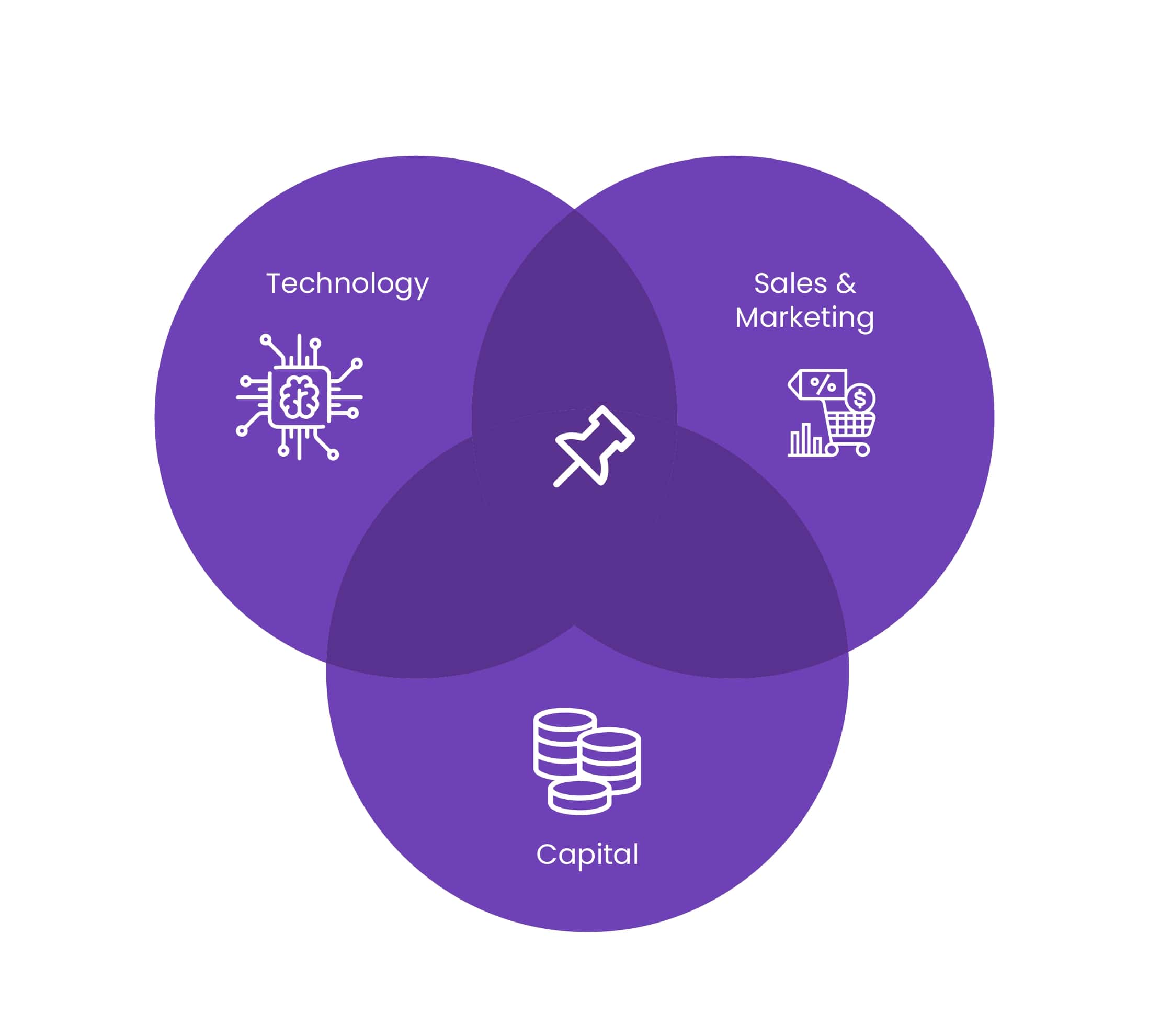 Agriculture & Allied Services
Farming as service. Farm to fork models, FPO models, productivity enhancing products.
Healthcare & Life Sciences
Risk analysis, new products replacing age- old techniques
Wastewater Infra & Renewable Energy
Wastewater treatment plant on BOT, solar parks / third-party power sales.
People Centric
Products which enhance existing data driven insights, communications, user experience, kids-based products, media & entertainment.
Education
Cost effectives solutions which increase the child's ability to perform.
90% of startups fail in India due to lack of innovation.
Major requirements for a startup/idea are: Marketing & Sales, Technology and Capital.
Startups often do not have the resources to do extensive Research & Development.
Idea Creation Startup Creation
Join us in a replay of this webinar to see how to go from the first line of code to the first message sent in less than 15 minutes, using the form when you go to contact page.
Due Diligence Market Research
When we receive your message. Our support team will check the information and provide you with suitable solutions for our services available on this website.
Investment Termsheet Offer
Payment has never been so easy. We use reliable and secure payment services. Your privacy will be best guaranteed. Services are paid for through Payoneer and Paypal.